Paper Quilling, which is also known as paper filigree is a beautiful art form that involves the use of thin strips of paper that are rolled, shaped, and glued together to create decorative designs. The paper is wound around a quilling tool to create a basic coil shape. The paper is glued at the tip and the coil shaped, these shaped coils are arranged to form flowers, leaves, and various ornamental patterns similar to ironwork.
These quilled designs can be used in card-making, scrapbooks or other decorative crafts.
We all Paper Quillers just love
Inna D's
work,I think she one of the best quilling artist,her designs are simple yet very beautiful.
I wanted to try her designs by myself,so here i am with this Lily with Dragon Fly project,all credit goes to Inna for her design,u can visit her beautiful
blog
and admire all the beautiful stuff she makes and learn few tricks and tips for paper quilling.
This is my 3rd quilling project and i am still learning from great artists like Inna D.
This Project was featured at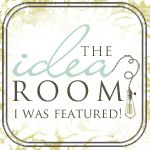 Please do visit again.
Have a creative Day
,
Shahana.